---
Cognii CEO Dee Kanejiya was recently interviewed by Sam Mire from Disruptor Daily. Sam, a trained journalist with experience in the field of disruptive technology, asked a number of questions on AI in Education to leading industry experts. Here is the Q&A between Sam and Dee.
Sam Mire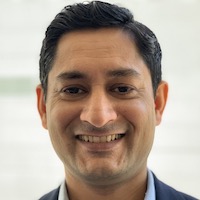 Dee Kanejiya
SM: What's The State Of AI In Education?
DK: AI is currently being actively utilized in the education industry across the spectrum from K-12 to higher education and even in corporate training. AI is used to improve the efficiency and quality of teaching, learning, assessments, data analytics, tutoring, personalization, adaptive content recommendation, admission guidance, orientation, student support etc.
SM: What Benefits Will AI Bring To Education? 
DK: AI's primary benefits to education is in improving the quality, affordability, and scalability. In order to prepare humanity better for the future, high-quality education should be easily affordable and accessible to all. Correct implementation of AI in education can significantly enhance its core processes – teaching and learning –  to offer personalized education to all.
SM: What Trends Are Shaping AI In Education?
DK: Conversational EdTech is the latest AI trend in education industry. It leverages the power of natural language processing to engage students in a one-to-one human-like conversation with AI. Cognii Virtual Learning Assistant is an example of conversational EdTech that provides instant qualitative feedback and assessments to students on their written answers and helps them improve the mastery of important concepts.
SM: What Challenges Face AI Adoption In Education?
DK: Regulatory frameworks can sometimes pause a challenge when a new technology is being introduced. State governments can play a bridging role between AI innovators and educators to increase opportunities for professional development.
SM: What's The Future Of AI In Education?
DK: AI is still an emerging technology in education and therefore it has a huge potential in future in advancing both the science and business of education. Most of our current educational tests are based on simple format of multiple choice questions which is not an accurate measurement of learning. AI will change it in future such that we will measure learning in the most authentic way that is practically relevant for work. AI will play a crucial role in improving the access and affordability of education to anyone anytime anywhere. It will augment the capability of teachers across the K-12, higher education, and corporate training segments.